FAMILY MOVIE NIGHT
Join us at Friday March 22nd at 7pm!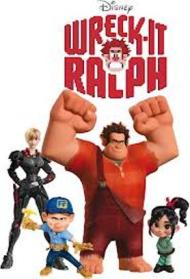 This Month we will be watching Disney's Wreck It Ralph. Wreck it Ralph is a story about video game characters who travel between games and go on adventures when the arcade is closed. Ralph is a video game character that is known for destroying things and is not well liked who decides he wants to win a medal.
Parents, grandparents, and children gather together in the sanctuary to watch a family friendly movie (rated G or PG) on our two LARGE projection screens.
We stop the movie halfway through for an intermission. Snacks and juice are served.
Children 16 and under MUST be accompanied by an adult.
This is a FREE event! Bring your friends and neighbors!