Reflections from Pastor Anna: August 2013
Read entire August 2013 newsletter, click here to download.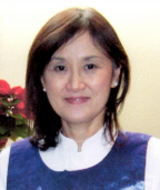 "…this is my prayer, that your love may overflow more and more with knowledge and full insight to help you to determine what is best, so that in the day of Christ you may be pure and blameless, having produced the harvest of righteousness that comes through Jesus Christ for the glory and praise of God." Philippians 1:9-11
One pastor shared this story and I think there is a lesson for me:
"At a social gathering two tables were set with a fountain of punch on each table. On one table, a sign read "NON-ALCOHOLIC." On the other table the sign read "ALCOHOLIC." The "ALCOHOLIC" sign was accidentally knocked off the table when someone noticed a conservative pastor go up to the table, fill his glass with the unmarked punch and begin to sip.
After drinking three glasses of the unmarked punch, the pastor made his way back to the table for another refill. The person who had been observing the pastor went up to him and asked: "Reverend, do you know what you're drinking?" "No," he responded, "And I don't want anybody to tell me."
The message is clear. "Lack of knowledge is one thing. Resistance to learning is something else."
This year summer has arrived late and seemingly leaves us soon. Most public schools start at least a week earlier than usual. When you read this article, you are probably completing 'back to school' shopping for your children, whether they are bound for out-of-state college or kindergarten a block away from your home.
The leadership of Friendship has also been busy. Throughout the summer, the Nominations and Leadership Development Committee has met weekly to seek new leaders and Sunday School teachers for Friendship Church. The leaders of the Core Groups met and evaluated and celebrated what we have achieved together and prayed about how we could be more intentional in our efforts for re-discovering the joy of fellowship as followers of Christ. Surely we have been living out what we have learned: that church is the people, not just a building.
The council decided August 18 will be 'back to church, back to school' Sunday. We will worship at 10am, followed by the church picnic that the Social Life Ministry Team has diligently planned for many months. Also August 18 will be our last Sunday with Deacon Tammy who has been with us since April of 2012. You will have a chance to say thank you to her for her wonderful ministry with us and among us as we say farewell to her.
August 25 we will celebrate the Core Group ministry. We call it "Core Group Kick Off" Sunday. Also on this Sunday, right after worship, we will embark on a series of learning opportunities on The Bible and Immigration. Reverend Michael Mann, conference staff for Outreach and Mission, will lead Session I. Session II will be offered on Sunday, September 22, from 6 – 8pm. Please look for details in this newsletter and also at the information center.
I am deeply grateful for those who silently and faithfully put their sweat, love and care into our environment so that we all can enjoy them: Thanks to the lawn mowing team and security team. Special thanks to Gene Paquette and Larry Hilb and double thanks to Kathryn Bulman who had to come out sometimes twice a day to water the plants and pull out the weeds and dry leaves, especially in this summer's heat.
I pray that as we prepare ourselves for a new season of learning, may God open our hearts and minds, ears and eyes, so that we will not resist learning but keep on learning and make us account-able to one another and strive for the best in the sight of God and thereby praise God's name in what we do and what we say.
Blessings,
Pastor Anna