Reflections from Pastor Anna: December 2013
Read entire December 2013 newsletter, click here to download.
"That Christ may dwell in your hearts through faith, as you are being rooted and grounded in love." Ephesians 3:17 (NRSV) 
The damage that the tornadoes left has been unbearable: people lost life, shelter, and literally 'everything.' But as always, we have witnessed the amazing support from every corner of the world community. Hearts are united, hands are held, as the spirit of community comes alive again. In the midst of despair, hope is re-born. People return to build their lives again.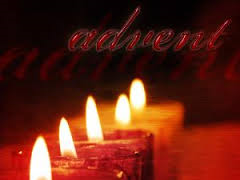 As I prepare myself for the Advent and Christmas season, I am reminded of the Holy Family who started their family life in exile. They were the displaced people who lost 'everything not because of a natural disaster but because of genocide in their home land. Generations to generations the people of Israel cried out for a Savior to deliver them from a great darkness. They hoped the Messiah would light their way home.
Every Advent we are invited to get inside these ancient people and hear their cries, their yearning to return home where there is peace and security. Their longing for home reminds us of our cry for a place where there is peace, joy, hope, and love.m from a great darkness. They hoped the Messiah would light their way home.
During the Advent season each year, it is important to remember not only the sentimental story of sweet baby Jesus, but the powerful meaning of Christmas: God made in flesh and dwelt among us. But the world didn't recognize the presence of God.
How do we recognize God's presence in our life? How does 'the word of God made flesh' continue to dwell among us? How do we let Christ dwell in our hearts?
I have come to realize that God often comes to us through the people around us. While we are busy doing many things, finishing up a project before the end of the year, wrapping gift boxes, or standing in line for groceries, ask yourselves: "Lord, when did I shop for you? Did I welcome you at my work? When did I take the time to be with you?"
This Advent, I invite you to prepare a dwelling place for Christ in your life. Prepare your heart daily. Each morning pray a simple prayer of "Come Lord Jesus, dwell with me this day." Join me with the daily devotional, A Different Kind of Christmas. You will be challenged to celebrate Christmas differently.
Reflections from Pastor Anna