Friendship Church Spring Flower Sale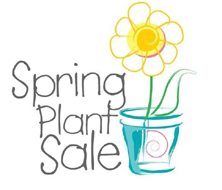 The FUMC church flower sale will be offering a variety of bedding flowers, hanging baskets, vegetables & herbs available for ordering by March 12th for delivery or pick on May 12th.
All stock is grown locally at a commercial greenhouse and delivered the same morning you'll be picking up your order from church.
Order forms can be downloaded from order links below or attached to the eFOCUS newsletter. Order forms will also be included inserts in Sunday bulletins and on a display table in the church entryway. If you have questions about any of the plants, see Julie Verson.
Orders Due: March 12th!
Accepting: Credit & Debit / Cash & Checks
1. Fill out our church flower sale order form, click here to download.
2. If using Debit or Credit, click here to download debit/credit card form.
3. Return forms into the office, (ALL debit/credit card forms should be in a sealed envelope.)
Shop ahead for Mother's Day!