First Friends Christian Preschool is a part of the Christian Education efforts at Friendship United Methodist Church. Visit official website at www.firstfriendspreschool.info.
Our Mission Statement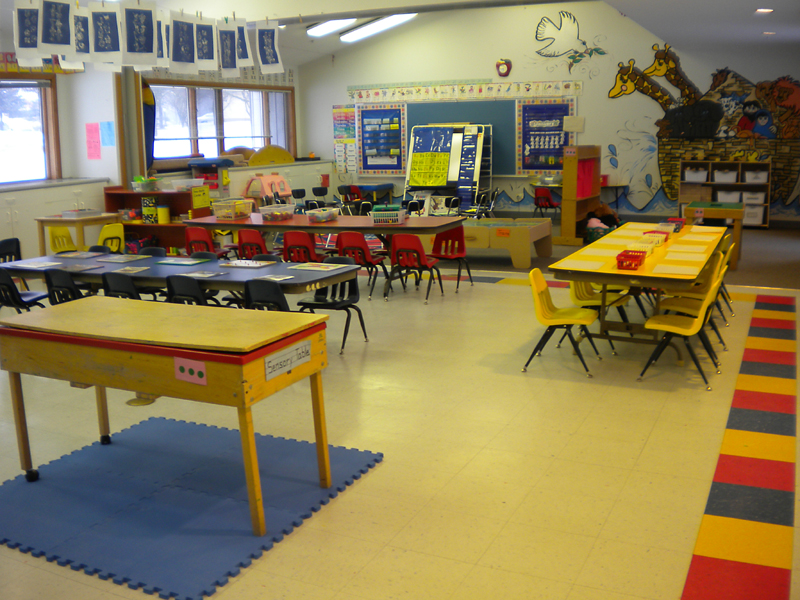 In an atmosphere of Christian nurturing, First Friends Christian Preschool of Friendship United Methodist Church commits itself to provide a quality early childhood education to the children and families of the congregation and surrounding communities.
Our program works in partnership with parents to meet the unique development of each child – socially, emotionally, physically, and spiritually – through a developmentally appropriate curriculum.
First Friends commits itself to an inclusive ministry; serving children without regard to their race, language, ethnicity, gender, social, economic or religious background.
Early childhood education is an important part of a child's growing years. At First Friends Christian Preschool, our goal is to help children develop at their own level, in their own way and to see themselves as unique and special creations of God.
Check out our fees and policies below.
Our application is available as a PDF file that you can print on your printer.  Complete the application and bring it to us at the Preschool with your Registration Fee.
Christian Approach
First Friends is a Christian preschool.
We strongly advocate and support the Christian values of caring, sharing, and loving.
We promote a program that emphasizes strengthening the self-esteem of the child and his/her respect for fellow human beings.
The Christian aspect of the program is visible daily with Bible stories, simple prayer and song. (Note the mural of Noah's Ark on the wall of our classroom)
Children are instructed that God created them, Jesus loves them, and they are important and unique because they are creatures of a loving God.
Religious holidays are observed with explanations and celebrations.
If you require further information concerning the religious aspect of our preschool, feel free to discuss the subject with the director.
School Attendance Days
We will follow the same calendar for scheduled days off as the Valley View School District. If Valley View schools are closed for inclement weather, First Friends will also be closed.
Preschool Class Times
The following classes are available at First Friends:
Age Group | Class Days | Times
Three year olds, Tues & Thurs, 9:00 – 11:30 a.m.
Four year olds, Mon / Wed / Fri, 9:00 – 11:30 a.m.
Fees & Policies for 2013 School Year
First Friend Preschool Brochure, click here to download.
(Note: Adobe Acrobat Reader is required to open and download the PDF document.  To get Adobe Reader,  go to: http://get.adobe.com/reader/)
Registration Fee
A registration fee is due along with the enrollment application.
The registration fee is nonrefundable. Only one registration fee is paid per family.
The fee is $35 for members of Friendship United Methodist Church.
The fee is $45 for non-members.
Activity Fee
A $45 activity fee per student provides for a daily snack, school t-shirt, and class supplies.
The activity fee is due the first day of school.
Tuition
Tuition for the Tues/Thurs program is $105 per month ($100 per month for church members).
Tuition for the Mon/Wed/Fri programs is $135 per month ($130 per month for church members).
Tuition is due on the first day of each month beginning September 1st and ending May 1st of the school calender year.
Tuition will not be reduced due to absence, illness, vacation or holidays.
Enrollment Policies
First Friends Christian Preschool admits students of any race, color, ethnic origin, and nationality to all programs and activities.
Members of Friendship United Methodist Church receive first preference for placement.
Children must be the appropriate age by September 1st and be toilet trained.
Children with September birthdays may be tested for early entry into the preschool program.
A copy of the student's birth certificate is required for his/her school file.
First Friends Preschool Enrollment Application, click here to download.
Health Requirements
Before admittance into the preschool, all children must have on file a health examination form completed by their doctor. This form must be completed in full, including:

Proof of chickenpox immunity or vaccination,
TB test/waiver,
Lead test/waiver,
Dated within six months prior to enrollment.