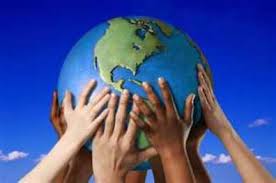 The mission of the United Methodist Church is to "make disciples of Jesus Christ for the transformation of the world."
We do this through servant leadership in the following ministries:
Daybreak Food Ministry
West Suburban Food Pantry
Study Club
Missions to Russia, Haiti and elsewhere
Monthly Senior Luncheon
Local volunteer efforts/outreach in the Bolingbrook community
The Outreach & Missions Committee of Friendship United Methodist Church strives to transform that part of the world that Christ has honored us to be in. We are servants of Christ who are seeking to have a positive and productive impact locally, nationally, and globally.
We welcome your input, volunteerism, and support as we seek opportunities to serve and grow in missions.