Friendship Church Youth Ministries encompass Sunday School, Youth fellowship and Confirmation.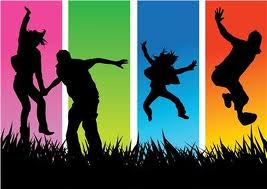 Friendship Church has vibrant Youth fellowship which meets on Saturdays at 7:00 to 9:00p.m. for games and fellowship. Youth and leaders then break off into separate age groups to discuss age appropriate lessons.
Friendship Youth Fellowship participates in retreats, mission trips and other service projects throughout the year as well summer outreach activities.
Our youth plan a mission to Big Creek Missions in Bear Branch, KY during the month of June. Follow this Link to learn more about Big Creek.

Confirmation Classes run September through May, for 8th graders (or older youth if not already participated). Confirmation classes provides the youth the opportunity to learn United Methodist teachings, history, and tradition. Confirmation leads to the opportunity for each youth involved to profess their faith and become members of Friendship Church.
The Scripture that Friendship Youth Ministries strives to live out is, 1st Timothy 4:12:
"Do not let anyone look down on you because you are young, but be an example for other believers in your speech, behavior, love, faithfulness, and purity."
Our newly-formed Youth Praise Band is looking for musicians:


Our Youth Ministries Program is under the direction of Tom Marsh and Melissa Schoonover.
For more information, contact these leaders through the church office at 630-972-1011.