Welcome to Friendship United Methodist Church!
Maundy Thursday, Love In Mystery, April 2, 7:30pm
A service of three acts of dramatic readings depicting the last evening of Jesus' life with his disciples.
Come to remember  and reflect on God's sacrificial love for all.
Good Friday, Tenebrae Service, April 3, 7:30pm
Through scripture and candles, we will be led to the most somber moment of Holy Week, Jesus' crucifixion.  Music by the Chancel Choir.
Easter Sunday, April 5, 9:00 & 10:45am
Christ is Alive!  A celebration of Resurrection with the Chancel Choir, Brass and Bells!     Between services, a traditional Easter egg hunt will take place around the church grounds!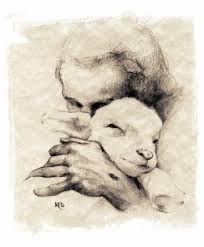 "Followers of the Lamb – Cantata" To watch in full screen, click the lower right hand corner of the video display screen. "Followers of the Lamb" by Lee Dengler and ...
Read more