Welcome to Friendship United Methodist Church!

   In the Gospel of John, Jesus gives us the "I Am" sayings, meaningful metaphors such as "I am the bread of life" and "I am the light of the world," to reveal his mission and purpose.
 One by one, the "I Am" sayings of Jesus not only grab our imagination about Jesus' identity, they also help us to experience God, who spoke the first "I am" to Moses.
 Join us for this insightful worship and  sermon series as we learn more about the God we can know and as we seek to answer Jesus' question to us, "Who do you say I am?"
May 24 ~ Begin one service at 10:00am
Pentecost Sunday
May 31~ Special Guest Speaker
June 7
"I Am the Way, the Truth, and the Life"
Knowing God's Way
June 14
"I Am the Resurrection and the Life"
Knowing God's Possibilities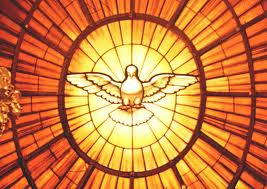 "Title of the Holy Spirit" To watch in full screen, click the lower right hand corner of the video display screen. Prayer: God in heaven, you surprised and amazed your disciples at Pe...
Read more