Welcome to Friendship United Methodist Church!

Just as the first wrapped gift beneath the Christmas tree marks the new season, so the birth of Jesus on Christmas signaled that God's hope and salvation and redemption plan had come into the world.  In Jesus, God gift-wrapped God-self in human flesh and was born in a stable so God could come and live among us and offer us life and salvation that we could never gain on our own. Please join us during this time of Advent to discover the Gift we never expected:  Jesus.
Advent Sermon Series
December 21-God is Faithful
December 24-A Season of Joy
Christmas Eve Services
5:00pm – Family Friendly Service with Candles, Carols, and the Christmas Story
11:00pm – Traditional Service with Candles, Carols and Holy Communion
Come Early for Special Music!
Special Christmas Service
Sunday, December 28, 10:00am
A service of carols and monologues celebrating the birth of Jesus!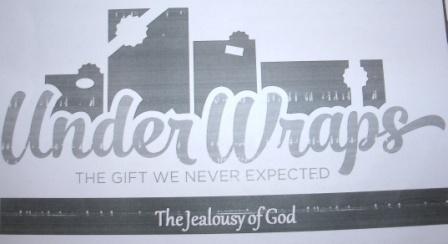 "The Gift We Never Expected: The Jealousy of God" To watch in full screen, click the lower right hand corner of the video display screen.
Read more