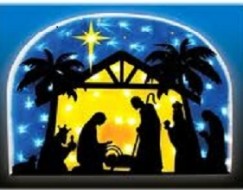 Christmas at Friendship Church
Traditional Candlelight Services on Christmas Eve
Tuesday, December 24
Family Worship at 5:00
4:45 pm- Special prelude music
5:00 pm- Family friendly worship with lessons and carols
children's story time and youth drama
Traditional Candlelight Service at 11:00
10:45 pm- Special prelude music
11:00 pm- Lessons and carols with Holy Communion
It's Jesus' birthday! Come spend some time with scripture, song and prayer as we hear once again the story of a tiny baby who changed the world.
Sunday, December 29, 2013
One service at 10:00 am
Interactive Christmas story for all ages with carols and monologues
Please bring your favorite coffee cake or sweet bread to share during fellowship time.