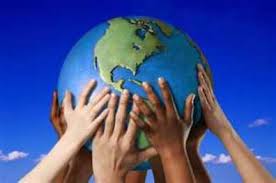 Friendship Church is a vibrant, diverse and dedicated congregation.
Our Mission:
Our congregation strives to glorify Jesus Christ in all we do, at church and in our daily lives. As we go out into the world, having been strengthened by our life together and the power of the Holy Spirit, our desire is to make a difference,to proclaim Christ by what we do and what we say. We are a congregation in mission and ministry to our local community and the world.
As members, we make a  commitment to faithfully participate in the ministries of our church by our prayers, presence, gifts, service and witness.
We take the service part seriously!  As members of Friendship Church, we want to serve passionately. What is your passion? With many ministries available both within our church, out in our community and globally in our world, we are confident there is a place where you can serve Christ by serving others.
Women's Bible Study meets on Wednesdays from 10:30am-12:00pm.  All are welcome.