The opportunities to express your musical talents at Friendship Church are many! Make a joyful noise unto the Lord through these many music opportunities.
Contemporary Music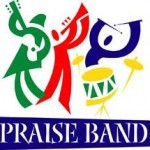 Friendship's Praise Band is a contemporary music ensemble that leads Friendship Methodist Church's contemporary service worshipers in music.  The Band consists of, but is not exclusive to, a leader and band members who play keyboard, guitar, electric bass, drum set and singers.  Rehearsal time is one hour before Sunday service each week.  The Band supports contemporary worship throughout the year.
New members are always welcome- ages 13 and up.


Chancel Choir
Rehearsals are Wednesday at 7:30 pm in the choir room. 10:45 am Traditional Worship features the Chancel Choir which is open to anyone ages 14 and older. The choir sings almost every Sunday from September through May and does a wide variety of music from contemporary to gospel.
No previous musical experience is necessary, just the desire to sing and have fun doing it!
Come join in the fun while singing praise to the Lord!


Adult Bell Choir
Any person, 8th grade and up, is invited to come be in the Adult Bell Choir. You do not have to be able to read music; just have the desire to ring bells. If you aren't sure if playing bells is for you, come and try it out.
If you have any questions, please feel free to contact Pam Stephen through the church office.


Children & Youth Bell Choir and Children's Choir
Children & Youth Bell Choir, for children in grades 3-up, meet Sundays from 12:00-12:30 p.m. in the choir room. Everyone can play the bells and it's a lot of fun.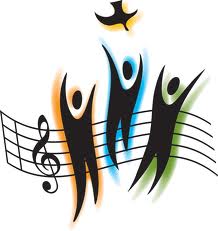 Children's Choir meets on a regular basis. Rehearsals are on Wednesdays at 6:30 pm. The children grace our worship service and sing praises several times a year.
Any questions regarding Children's Choir can be directed to Jane Pierce through the church office.